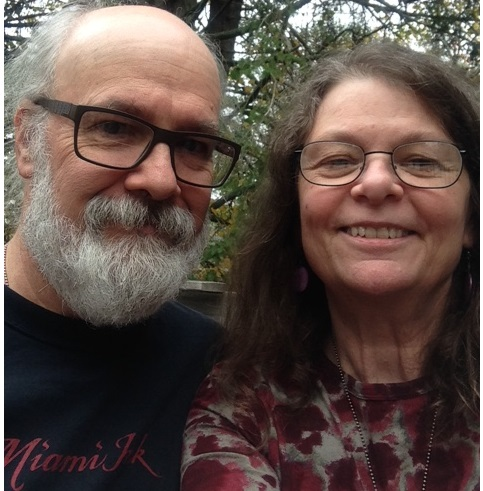 For Tom and Nancy Foley the psychic journey began in different ways. Nancy began reading at New Ages shops on the South Shore of Massachusetts in 1999. Tom a talented cabinetmaker began his path through reading the energy of the physical world around him. Their paths met and merged in 2000, at that time they joined forces under the business name of Cienna Moon located at 249 Spring St; Hanson, MA 02341.
They offer a variety of services and specialize in high quality accurate readings. Nancy's focus is on magickal astrology while Tom is more connected through the psychic medium and psychometric energies. Both husband and wife read tarot cards and receive psychic messages for their clients. They even offer a husband and wife reading where they combine their energies and talents into a yin/yang perspective.
Along with serving private clients, they do charity work at psychic fairs throughout the year, teach classes, offer private lessons and do private house parties upon request. Tom also makes metaphysical products that can be seen on the products page. Nancy writes on the subject of astrology and offers her reports on the readings-and-reports page.
Please contact us if we can assist you on your spiritual journey or help you deal with issues related to your personal growth. Also don't forget to take a look at Tom's wonderful creations. He does custom work too! Our phone number is 781-447-3993 and we are available 7 days a week by appointment only.
Blessings to you!
Tom and Nancy Foley