Indoor/Outdoor Bench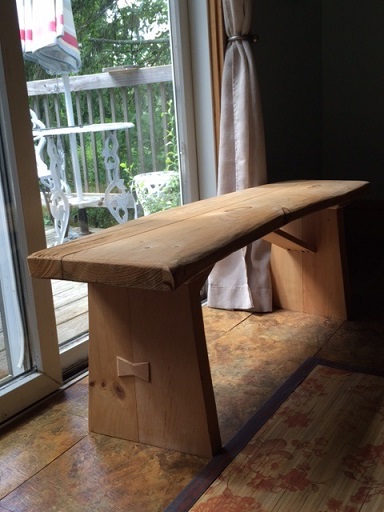 $ 275.00 USD
I was asking Tom for a component bench that when added to creates a circle. This one bench stands alone beautifully as well. The seat is curved and the base offers interesting butterfuly joinery. As shown, the bench is white pine.
Outside Bench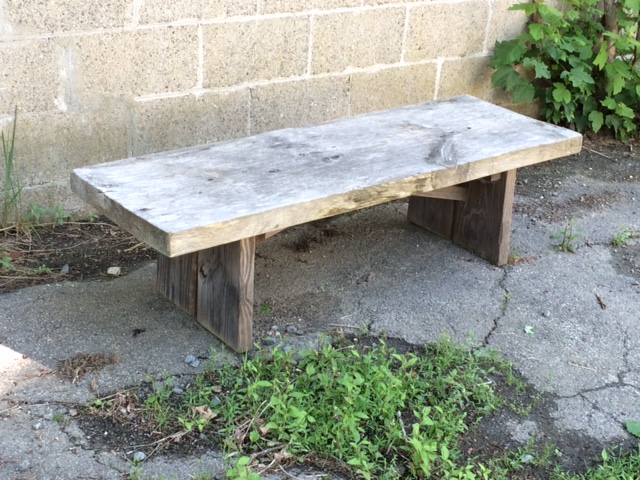 $ 225.00 USD
Custom crafted outside bench by Tom Foley. Top is Eastern White Pine base is Southern Yellow Pine. Materials are selected to keep this bench sturdy and standing for many years of outside use.
Dimensions are 17.75 x 52 inches.
Custom Made Tarot Box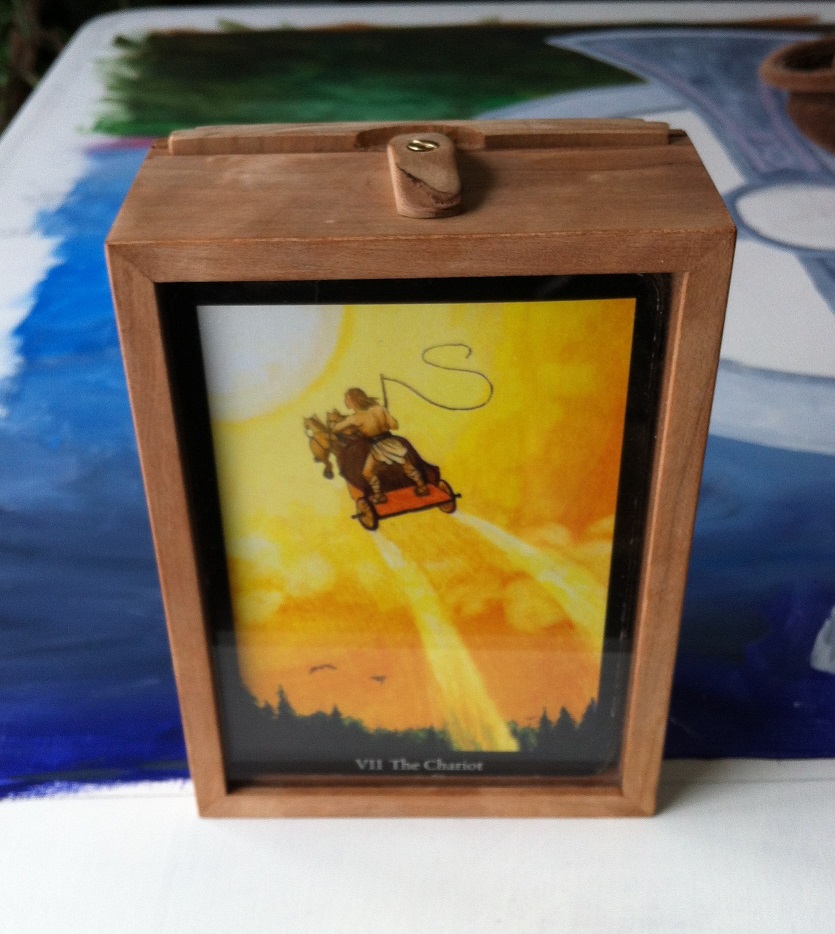 $ 60.00 USD
The following is a description of the box in Cherry
The outer dimensions are 1 7/8" x 3 7/8" x 5 1/4"
The inner dimensions are 1 1/4" x 3 5/16"x 4 11/16"
This box was custom made for one of our clients to house her Anna K Tarot cards so she could select a theme card and display it through the window. The sliding back (or front) allows access to the cards and let her change the theme card when ever she wishes. The space around the cards is tight but there is a little room (1/4") inside the depth of the box so she can place small totems or intentions.
The deck measures 1" x 3 3/16" x 4 5/8" If you have a deck or another item that you would like to have this same kind of box fitted out send me the dimensions and I will craft one just for you.
Healing Hand Ornament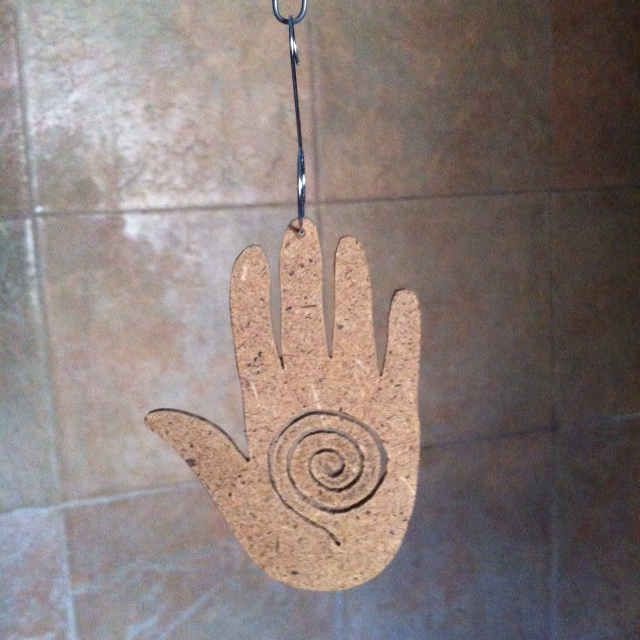 $ 10.00 USD
Tom's handmade ornament in a natural wood tone. 4.25 inches long by 2.5 inches wide, comes with a spiral hanger.
Shaker Hand in Service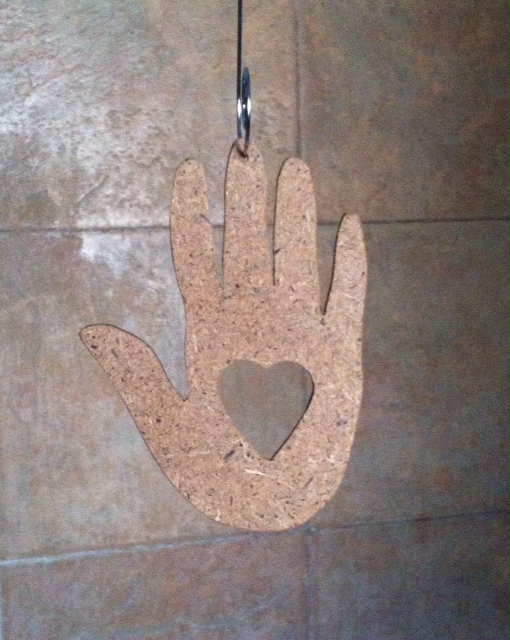 $ 10.00 USD
This hand handcrafted by Tom is representative of the Shaker symbol of love as service.
4.25 in x by 2.5 and available for you now. It comes complete with a spiral hanger.
Stang Box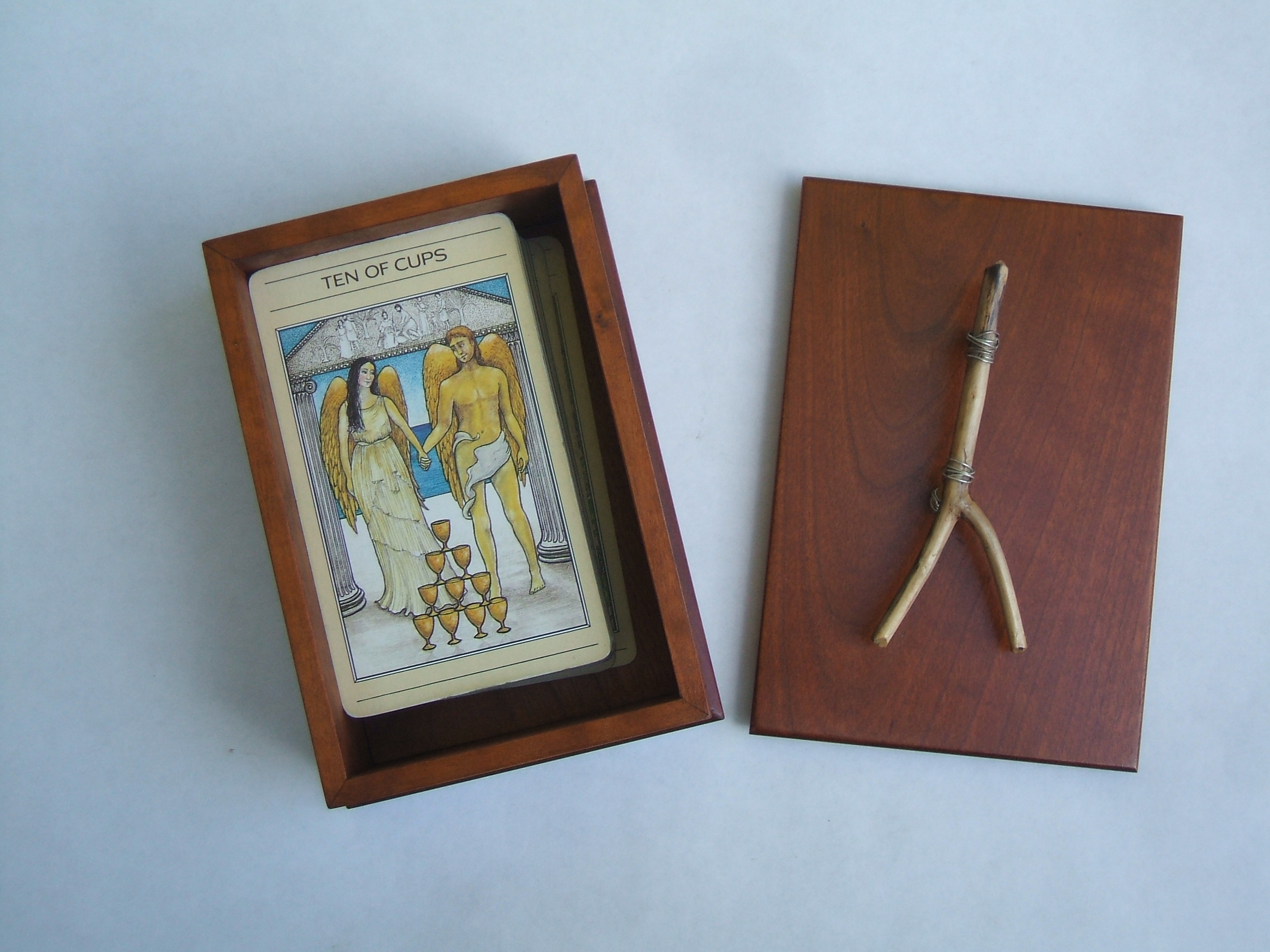 $ 75 USD
This handcrafted box is great for storing a small treasure or for display. In our example we put a tarot deck inside.
The wood is cherry with a rich smooth finish. The box is crafted with splined-mitred joinery. Dimension are 4 1/2" by 6 1/2" by 1 3/4" deep.
Creative fruits from cabinetmaker Tom Foley!
Harry P. style ( tiny hand)

$ 7.50 USD
A wizard's first wand in Cherry.
Size 11/16" by 6".
Harry P. style Small

$ 10.00 USD
Maple wand. Size 3/4" by 7 3/4'.
Harry P. Style Medium

$ 15.00 USD
Cherry. Size 13/16" by 8 3/4".
Harry P. Style Master Wand

$ 20.00 USD
Cherry Wand for a lifetime of use. Size 13/16' by 11 3/8".
Vessel of the Moon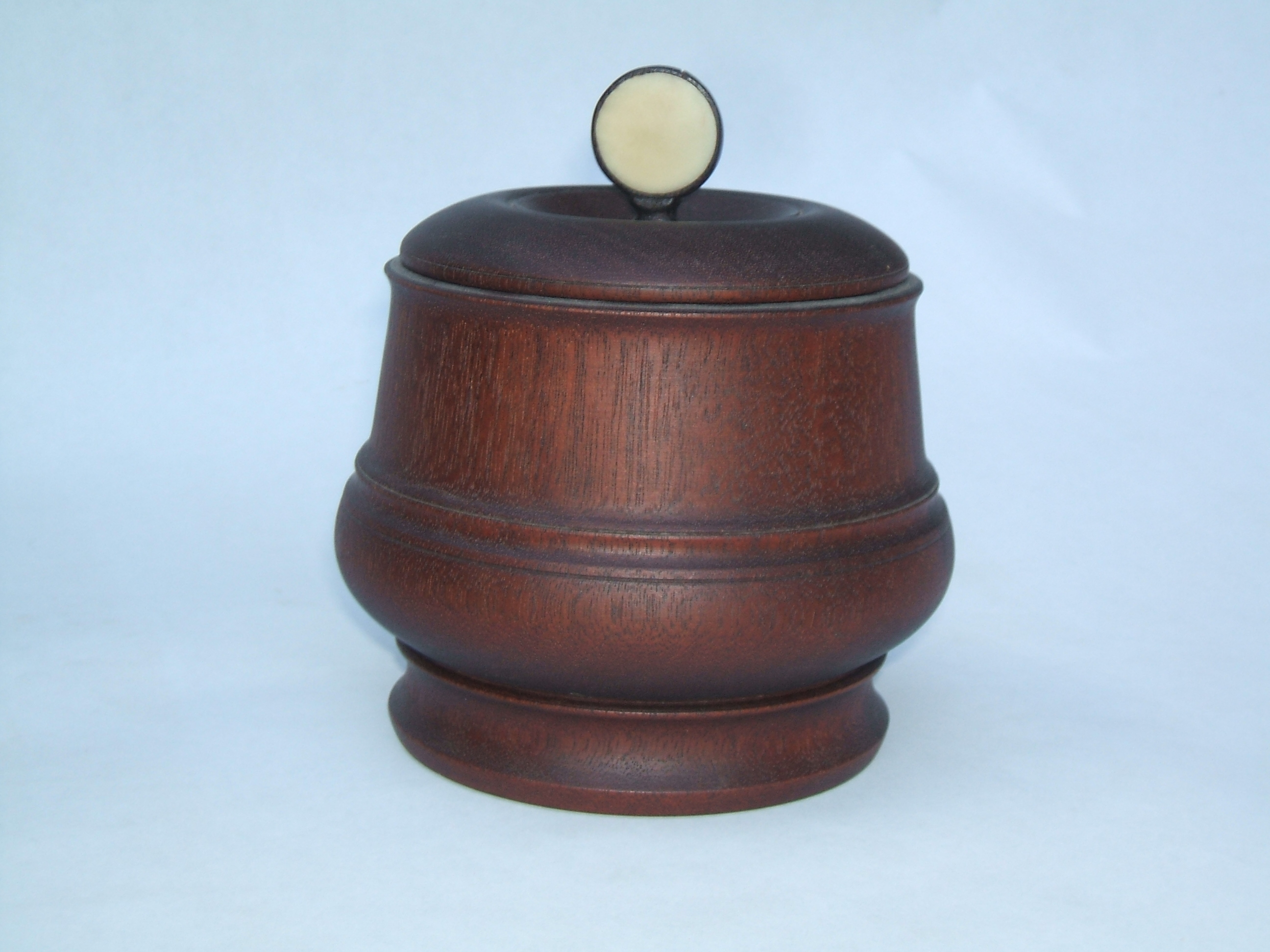 $ 125 USD
A mahogany turned vessel with removable lid. Full moon/new moon handle crafted in wenge and tagua nut finishes off the lid.
The vessel stands 6" and is about 5 1/2" in diameter.
Agate Inset Box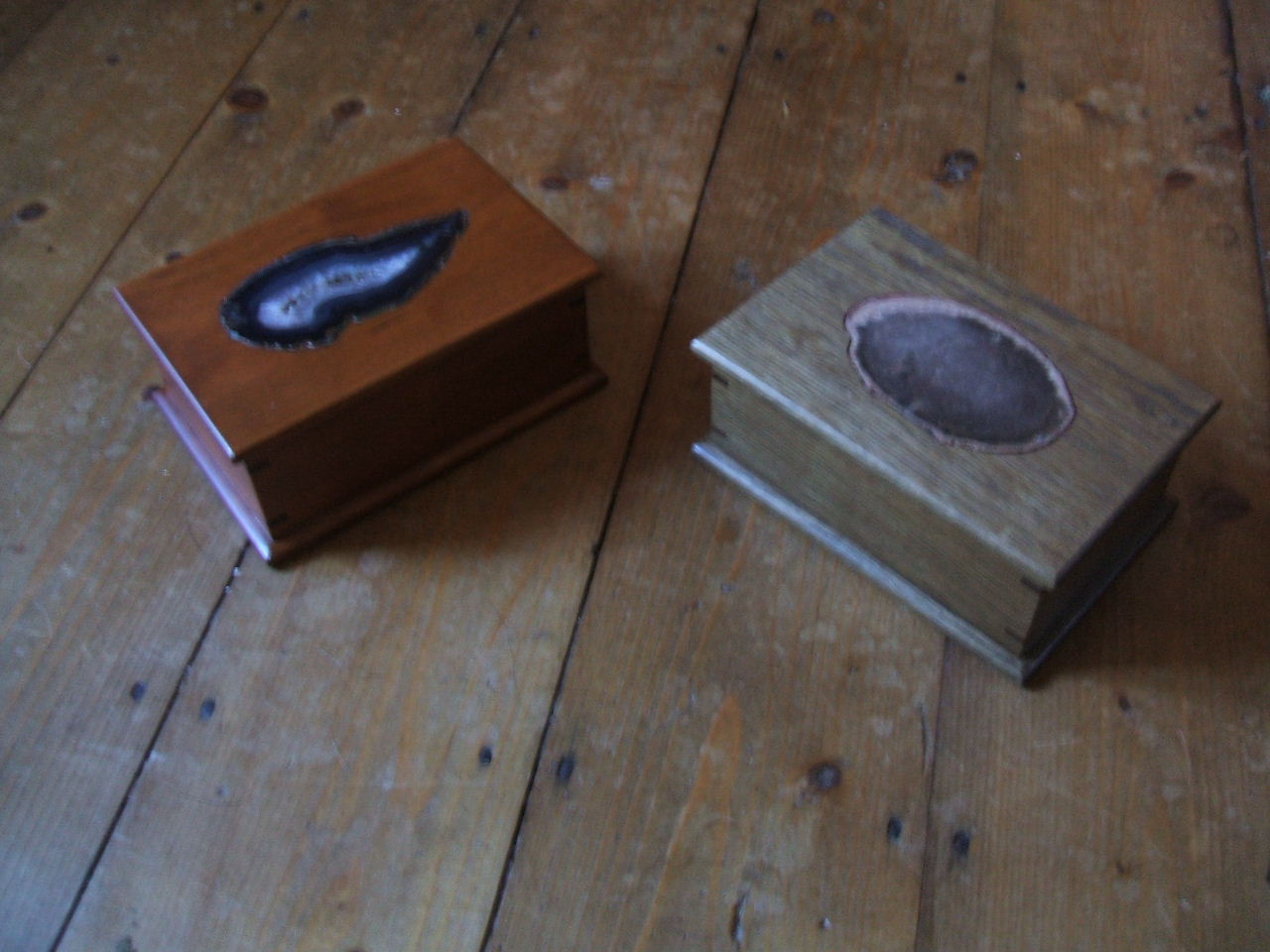 $ 80 USD
Tom takes the stang box and shifts it to a more organic perspective in this version. The lid contains an agate slice set into the cover.
See stang box for dimensions.