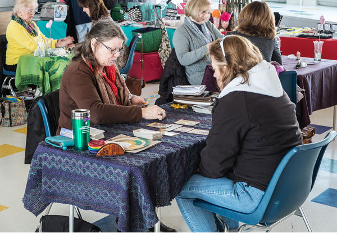 NEXT FAIR Spring 2018
Cienna Moon will be offering a series of short one day workshops throughout December. Each workshop is 30 dollars. Here are the pending topics:
tarot practice group= a chance to work on your readings and learn some help tidbits along the way, tarot spreads= a chance to add new spreads into your rotation or get assistance in creating your own, solstice group= a time of community connection and intention setting for the winter solstice and the new year. I will also host a new moon message group where we will meet around the new moon to set intention and do energy work. If you are interested in any or all of these groups contact me here or message me.